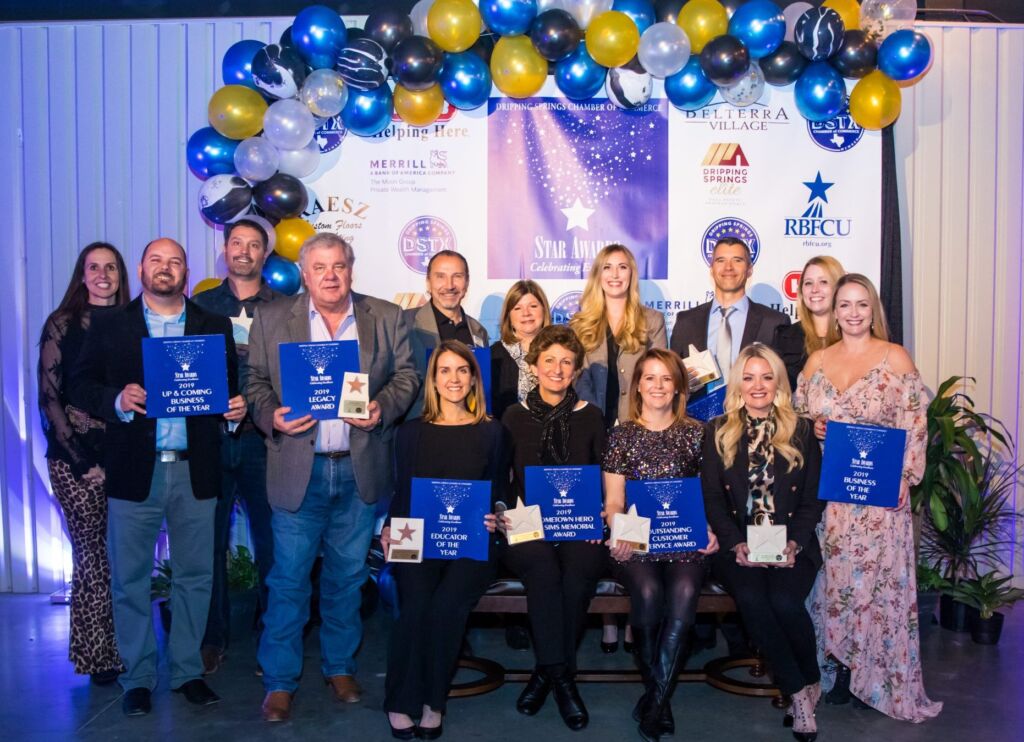 Dripping Springs Chamber of Commerce to announce star award winners
Dozens of local businesses, including Marsh and Mihaly Marketing, support Dripping Springs' outstanding companies, professionals, leaders and nonprofit organizations at the 2020 Chamber of Commerce Star Awards. It's an opportunity to come together, share stories, give out praise and recognize that we ARE Dripping Springs, and that makes each business here special.
Ever wonder how the stars are chosen? Here's the scoop!
The Star Award process starts with a call for nominations in several categories. Yes, there are qualifications. For instance, an "Up and Coming Business" must be a new organization with less than three years under its belt. And "Business of the Year" is awarded only to those well-established businesses with five or more years' experience making an impact in Dripping Springs.
The votes are then tallied and the top candidates are considered finalists. Finalists are all invited to the awards, where they are celebrated and a winner in each category is chosen.
Some businesses do an excellent job of promoting the competition, and encourage their customers and supporters to cast a vote their way. Every year, enthusiastic customers vote for their favorites. (It's no surprise that local businesses like Barber Shop and Suds Monkey Brewing Company are past winners!)
Don't miss out on this Dripping Springs' Chamber of Commerce tradition. Join Marsh and Mihaly Marketing and support Dripping Springs businesses and all they do to make our community so great! Get your tickets and come out and celebrate Thursday, Feb. 6, from 6 to 9 pm. It's one of the best "feel good" times you'll find — especially during the winter months! See you there!